Jessica Deen
Principal Engineer
---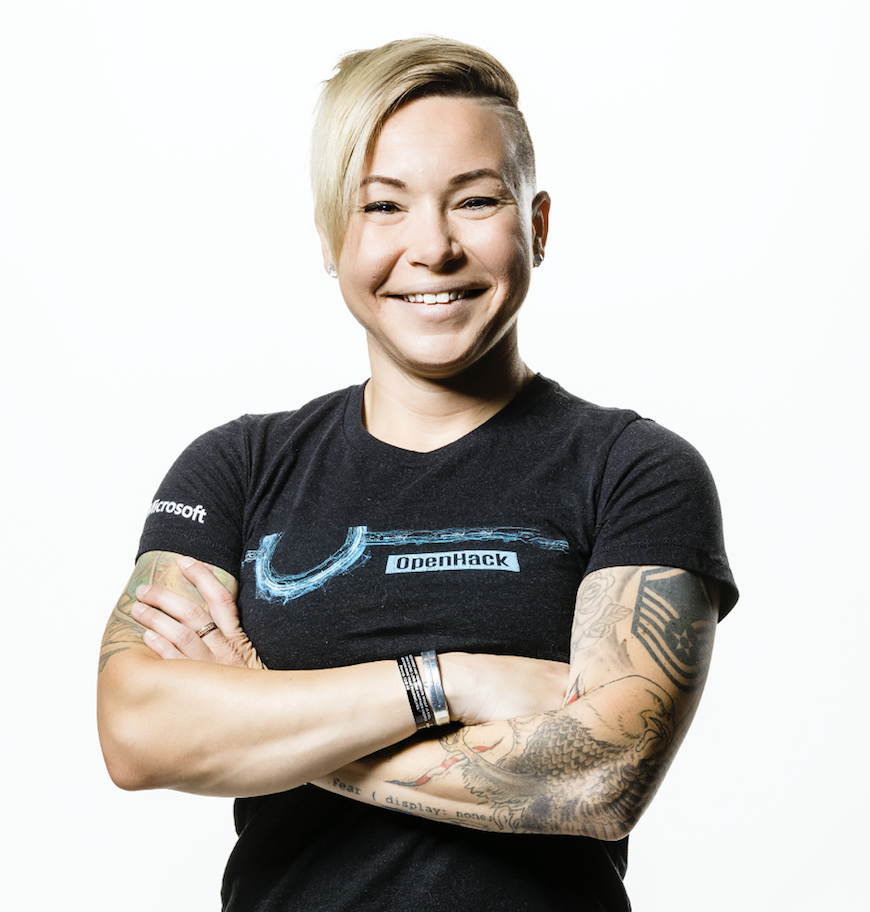 I'm a motivated and creative engineer with over 15 years of experience. I'm highly adapatable, I work well independently, as part of a team, and I am as comfortable working in tandem with others as I am leading them. I enjoy new challenges, but also have great patience attending to details necessary to delivery outstanding value.
---
Work Experience
Principal Developer Advocate
Focusing on Native Containers
Elastic Container Service (ECS)
Principal Content Engineer
Define strategy, assist in team growth, focus on community engagement, empower and enable engineers in containers, distributed technologies, and DevOps.
DevOps (Jenkins, GitHub Actions, Azure DevOps)
Infrastrucutre as Code (IaC) (I.E. Azure Bicep)
Containers, Distributed Systems (Kubernetes), and Open Source Projects
Dynamic Content Creator
Senior Content Engineer
Championed Azure products through demos and code samples focusing on integrating DevOps best practices to existing processes. Provided technical feedback and guidance to engineering teams focused on DevOps and containers.
Exceptional Public Speaker
Strong understanding of containers, Kubernetes, and DevOps
Content Engineer II
Cultivated a deeply technical relationship with broad communities on a 1 to many level through the use of public speaking, code contributions, and bi directional communication between community and product groups.
Technical Evangelist
Produced high quality technical artifacts (videos, blog posts, code, open source projects, documentation), which are then leveraged by the community.
Systems Integration Engineer
Performed the duties of a systems administrator for Windows and Linux applications. Created, complied, and test scripts and executables for automation of R&D applciations such as SolidWorks, Enterprise PDM, Enovia, National Instruments LabView, and PTC Creo.
Social Media Engagement Manager
Advocated on behalf of operations engineers through the use of social media resources such as Twitter, third party forums and listening tools. Consistently community recongized 'Best' for most consistently valuable responses and support.
Jessica Deen Consulting
Small boutique technology consulting catering to small to medium size businesses.
---